Care for your undies, and our environment
---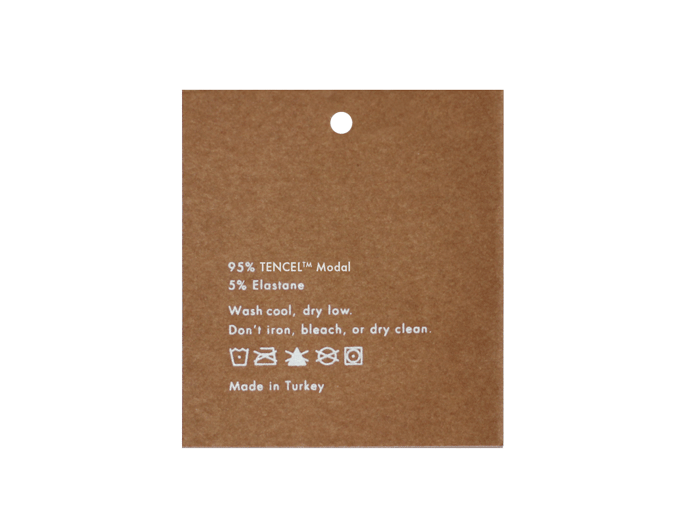 Wash cool, dry low.
It's really not too complicated! Not only are our undies super soft and sustainable, they're also easy to look after.
Due to the antimicrobial and hypoallergenic properties of our materials, you can safely wash your Sloanie garments on a cool cycle and they'll be fresh as a daisy.
Better for your undies, better for our environment.
---
Skip the bleach, don't iron your undies, and keep the dry cleaner away.
To keep your underwear soft and free of toxins you should steer clear of using bleach when washing them. It's also best not to iron them, or take them to the dry cleaner: but really, who gets their underwear dry cleaned anyway?
Technically, the best way to care for your Sloanie underwear is to hand wash cold and lay them flat to dry. But we won't judge you if you haven't got time for that.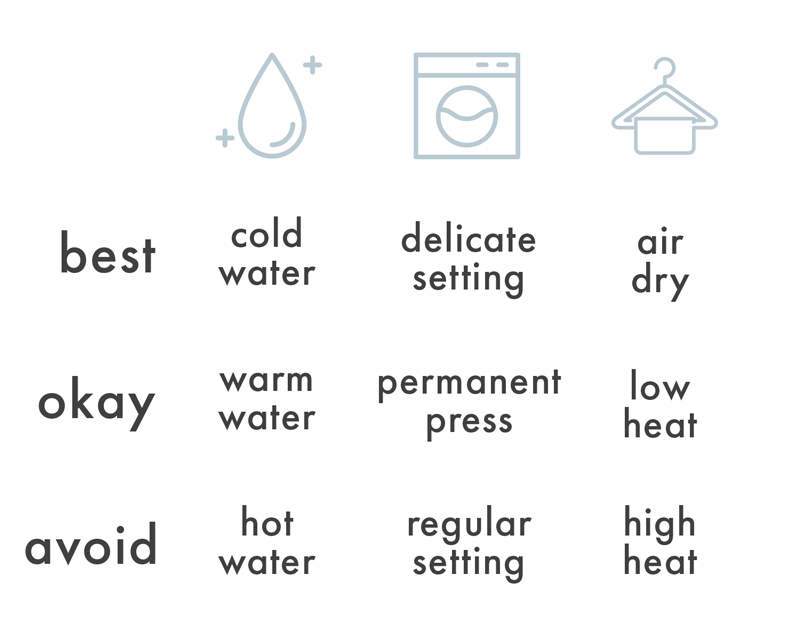 ---
Our Story
We made a conscious decision to do things differently. We're excited that you're joining us; get up to speed by reading the story so far.
Learn more about the Sloanie story.
Get in touch
We would love to hear from you: whether you have a burning question, a recommendation, or just want to say hello.